I have an invisible disability!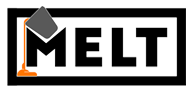 The channel focuses on learning #Metalwork while finding a way to overcome the hurdles presented by my disability. I acquired a disability (Multiple Sclerosis), was medically retired out of my engaging profession, & in need of 'something' to save me from depression, lack of initiative, motivation, & innovation. I was in dire need of a distraction… I needed an Amazing Adventure!
Being bed ridden often I had seen everything of interest on streaming services & I was left to browsing YouTube to keep me entertained. That's when I landed on BigStackD & ArtByAdrock's channels... instantly I was hooked! 
From then on I felt compelled to find a way to make it work. There are too many reasons that my disability has to keep me from safely pursuing this. My videos will focus on learning metalworking & how I am able to overcome the challenging hurdles.
Join me on this amazing journey!